Advertising is a very powerful tool to persuade and convince people to buy any product.
So, a marketing strategy, to be effective and get to the heart of the user, relies on advertising.
Advertising messages have evolved over time, and today they are everywhere on different platforms, both online and offline, at any time, and of any duration depending on the public to be interested.
Over the years the types of promotional messages have changed, but the relationship between the average user and the advertising itself has changed above all.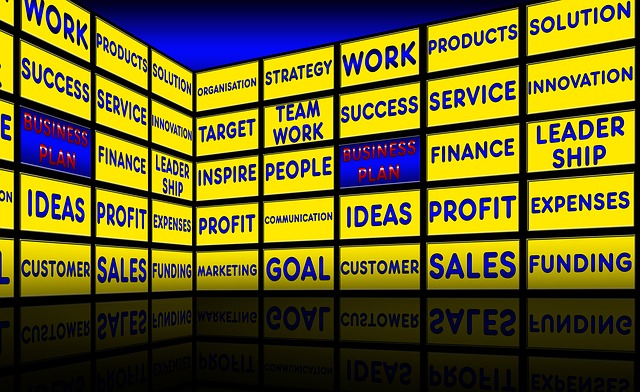 The advertising, in more or less reduced times, must tell a "story", and they do it using different social channels. This strategy is greatly appreciated by users.
Most users like marketing messages broadcast on multiple platforms at the same time, even if transmitting messages continuously leads to irritation of the average user.

The data claims that: advertising on multiple social networks helps develop the strength of the brand by strengthening its identity.
A small percentage of users, on the other hand, goes against the current, considering the multi-channel strategy to be an unsuccessful, irritating and non-productive way.
The data show that by applying a multi-channel strategy the strength of any brand increases.

Occupying different channels of communication, from online to more traditional ones, such as television or radio, helps the spread and knowledge of the brand, involving a large number of users, of different age groups. Social media favors and enhances our marketing strategies.
As we know "Appearances also count ", that is, what we see, to interest us, must capture our attention.

So you need an image that can be effective and engaging, which must be able to describe the message we want to convey to generate a strong impact on the user.
But above all this image must be used on different social networks to reach the largest possible number of users.
Suffice it to say that today all social media play a fundamental role in marketing strategies, and to make the best use of their functions one must be able to capture the user's gaze.

Whether they are Facebook posts or tweets, only if there are captivating images you can attract the user.
Once the user's attention is captured we have to tell a "story", the story of our product. We need to explain to the user what we want to develop through our marketing campaign. Why is what we sell is a valid product?
By telling the product in different ways on the various platforms we will give the user a "story" that he will follow with interest. In this way it will be shared and will feel closer to our brand. The greater the interest, the greater the profits will be.
So we must take into great consideration the language we are going to use.
The language must be simple and direct, or must be understood.
Only if people understand exactly what our product is will they trust us and what we sell.
So you play everything on trust. But how can the user trust us?
By reporting the testimonies of other users we will promote the development of an audience that will trust us and what we represent, our brand.

Another important point is to understand some public to refer to.
The choice of the "target" is fundamental, both to carry out a targeted marketing strategy, and to capture the interest of specific users.
So you need to learn about potential customers who may be interested in our brand, and target our campaign on that specific target.

Instead, to call up a new audience you can create "events", including also influcencers and youtubers that will act as a sounding board for our marketing campaign and for our product.