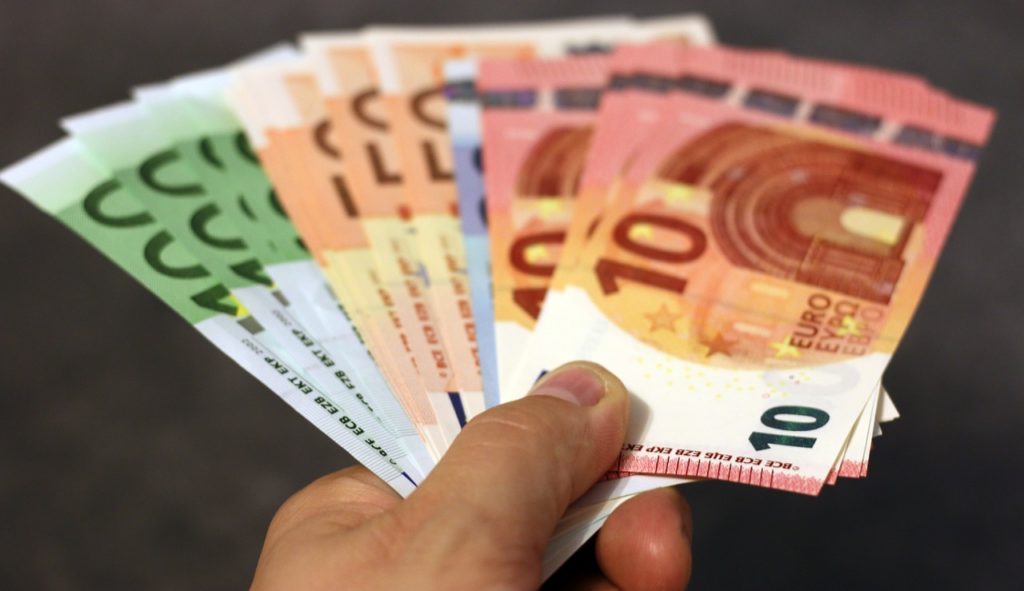 Who doesn't like free money? That's what small business grants are, right?
It could help you pay salaries, buy stock, or reach new customers.
While grants are "free" in the sense that you don't have to pay them back, they're not handouts.
You can't just go to a website and ask for "1 small business grant please," and expect to get one.
In all cases, you need to apply for a grant, which can take a decent amount of work and effort. Then, you're up against other small businesses that also want the grant. It's common for even small grants to get hundreds of applicants.
Where to Find Grants for Small Businesses
I've dug as deep as possible to find these online grants, but be aware that there are many that aren't easily found online.
If you go to local business associations or development centers, they may be able to help find grants your business may be eligible that have less competition.
Good places to check are:
Government Sources for Small business Grants
There are a wide variety of grants from the government from both the federal and state level.
Grants.gov: The first place all small businesses should go to look for a federal grant. It's a database of thousands of grants with powerful filters that will help you quickly narrow down the results to grants that you have a good chance of getting.
Small Business Administration (SBA) Grants: The SBA mainly helps small businesses find conventional means of funding (loans, investment capital, etc.).
But they also have a few grant programs, targeted specifically at businesses involved with research or exporting.
Here are the primary grants they sponsor:
Small Business Innovation Research (SBIR): The SBIR is a longstanding funding program for research-based businesses with commercialization potential. They award grants through 12 main federal agencies:

Department of Agriculture
National Institute of Standards and Technology
National Oceanic and Atmospheric Administration
Department of Defense
Department of Education
Department of Energy
Department of Health and Human Services
Department of Homeland Security
Department of Transportation
Environmental Protection Agency
National Aeronautics and Space Administration (NASA)
National Science Foundation

Small Business Technology Transfer Program (STTR): The STTR program is similar to the SBIR program. It also focuses on businesses involved with research, but is only available to businesses that work a formal research institution. It's also more restrictive by industry, as only 5 federal agencies award STTR grants currently:

Department of Defense
Department of Energy
Department of Health and Human Services
NASA
National Science Foundation.

State Trade Expansion Program (STEP): This program awards grants to small businesses involved in exporting. Not too much information about this grant is available online, you'll need to contact the SBA's Office of International Trade to see if you qualify.
SAM.gov Grants (formerly the Catalog of Federal Domestic Assistance): This is another great federal grant database with a modern re-design. While there is some overlap with Grants.gov, you'll find a few unique ones as well that makes it worth your time to check. You can use the advanced search filters to only see grant results, or also see other funding sources like loans.
Challenge.gov: This technically isn't a site that offers grants, but they do offer significant amounts of prize money for solving challenges facing a variety of industries. Many are technology-oriented, but there are non-tech challenges as well. If your business is doing something innovative, monitor Challenge.gov for relevant challenges that might be easy for your small business to win.
Department of Agriculture (USDA) Grants: If you have an agriculture or food service business, you may have a good shot at a grant from the USDA. They have multiple grant programs:
Community Connect Grants
Distance Learning & Telemedicine Grants
Rural Business Development Grants
Rural Energy for America Program Renewable Energy Systems & Energy Efficiency Improvement Loans & Grants
Socially-Disadvantaged Groups Grant
Value-Added Producer Grants
Some are focused on rural businesses, but not all of them are. Check the eligibility requirements for each program you're interested in to see if you qualify.
National Institute of Standards and Technology (NIST) Grants: This is where the NIST lists their grants. They are intended for small businesses involved with science or technology in some way. You can either find the currently active grants here, or through Grants.gov.
Department of Education Grants: The Department of Education maintains an active list of several grants they offer to small businesses in the education industry. The award ceiling for many grants is up to millions of dollars, so if you run an education-based small business, you should actively monitor these grants.
Environmental Protection Agency (EPA) Grants: The EPA offers dozens of grants to small businesses that are trying to improve the environment, particularly in innovative ways. There are grants targeted towards air quality, environment quality, water quality, pollution prevention, and more.
Economic Development Administration (EDA): The EDA offers grants to small businesses aiming to improve infrastructure of communities. The only issue is that there's no easy directory of grants to monitor, you'll have to check this page often for new announcements. You can see previous opportunities to check for relevance on this page.
Corporate Business Grants
One of the best sources of small business grants is from corporations looking to give back to the community. These often have less competition than other grants because they aren't listed on popular grant sites like Grants.gov.
FedEx's Small Business Grant: In 2018, this grant received 7,800 applications, with 10 winners total. That gives you a winning chance of 1 in 780, or 0.13%.
You can discount a big chunk of the applications because there are always irrelevant or non-serious ones, but the numbers give you a realistic look at how hard it can be to win grants unless you're doing something really special. It doesn't mean that you shouldn't try to win grants, but be realistic.
The winner of this competition gets a $25,000 grant, while 2nd place gets $15,000, and the eight 3rd place winners get $7,500.
To enter, you'll need to deliver your elevator pitch, as well as how your business makes a difference to your community or the environment. Finally, you need to demonstrate that there's an actual need for the grant money.
Lending Tree: Lending Tree primarily offers different types of loans, but also periodically runs small business grant contests. In 2017, the winner won $50,000. They judge businesses based on how passionate the founders are, and if growing their business will result in a better community.
The following are the top 21 scholarships available right now. Keep in mind that you really need to know what you are after first and foremost. Focus makes you a better entrepreneur and business person. And by focusing on one particular area, your chances of acquiring the scholarship are greater.
1) artists (https://www.annuityfreedom.net/financial-literacy/artists/),
 2) Black or Minority business owners (https://www.annuityfreedom.net/financial-literacy/black-grants/), and
 3) women who own businesses (https://www.annuityfreedom.net/financial-literacy/women-grant/).